June 8th, 2012, 3:22 pm · Post a Comment · posted by dpope
Pass the hairspray. I need to damage my teased hair some more.
When some of us think of (or better yet, remember) the "glam metal" epoch of the 80s, we often think of big hair, shoulder pads, ripped jeans, concert T-shirts, (and everything else that's neon). Over the screaming guitars, the music of the 80s is being celebrated in the new film, Rock of Ages, which premiers on June 15th.
Wikipedia's page on the original musical, which the movie is based off, informs "The musical features songs from Styx, Journey, Bon Jovi, Pat Benatar, Twisted Sister. . .  Poison and Europe, among other well-known rock bands (Rock of Ages [Musical])." 
Jonathon Cain, writer of many Journey songs, is one of my favorite poets.
Whether we're discussing Dickinson or Dan Fogelberg, poets are all still artists, no matter what decade, no matter what genre. Then this means that you, if you're a writer or poet, share a common bond with some of the greatest poets, writers, and lyricists in history–simply because you write. Welcome to the Writer's Guild!
Cain was able to combine his musical talent and mastery of vocabulary when writing songs for Journey.
According to rock legend, Cain was touched by a muse in a dream when he heard the melody he used for "Faithfully," a feel-good ballad about the rock-touring process, the open road, and band members by your side. Below is the beginning lyrics to Cain's song, "Faithfully," performed by Journey and the YouTube video is Journey's original music video.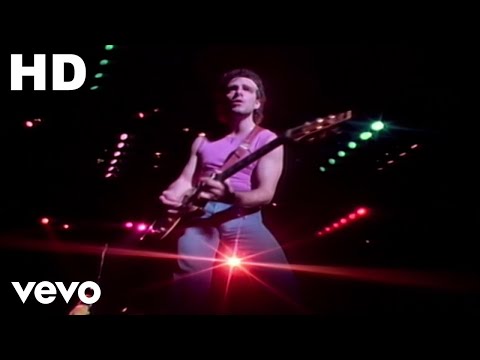 Does music inspire you to write poetry? Or does poetry inspire you to write music?
"Faithfully"
Highway run
Into the midnight sun
Wheels go round and round
You're on my mind
Restless hearts
Sleep alone tonight
Sending all my love
Along the wire
. . .
To read the rest, click
here
.
For the Words.